Enjoy traditional Icelandic food at our restaurant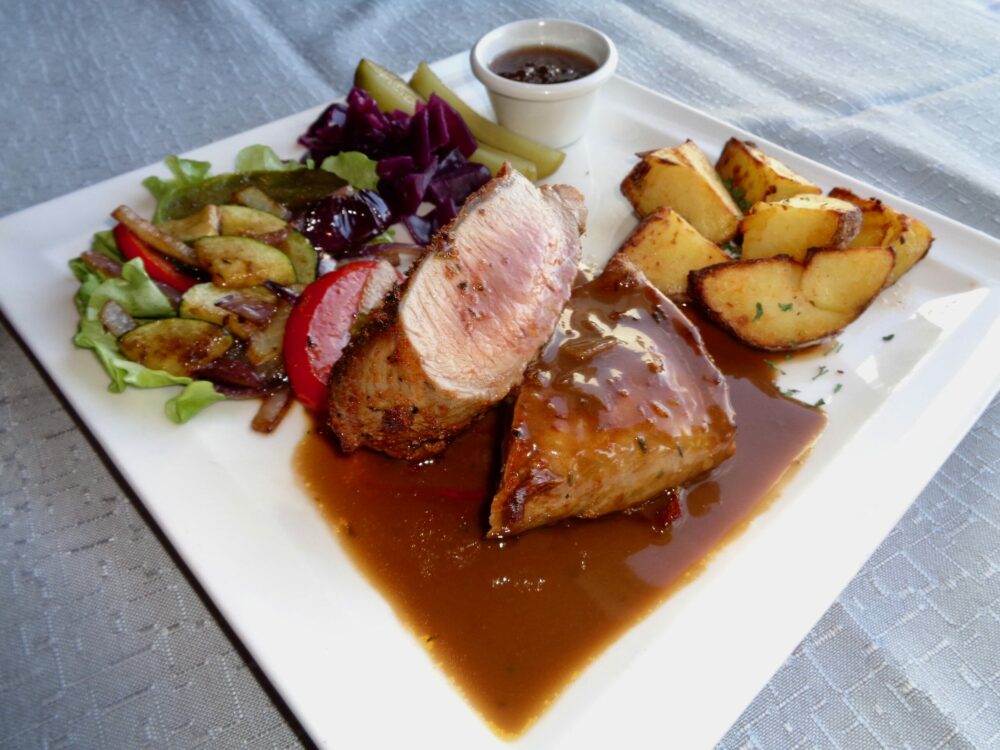 Our fully licensed restaurant is located in the cultural heritage center, Þórbergur Centre, with seating for 110 guests.
The daily menu offers specialties such as the farm-raised arctic char (trout) as well as lamb meat and other traditional Icelandic food.
Breakfast is served daily from 7:30 – 10:00 am (from 8:00 am in winter)
We serve light lunch, home baked cakes, hot chocolate, coffee and tea from 11:00 – 5:30 pm and dinner 6 – 9 pm 6 – 8:00 in wintertime.
Lunch and dinner reservations for groups are necessary.